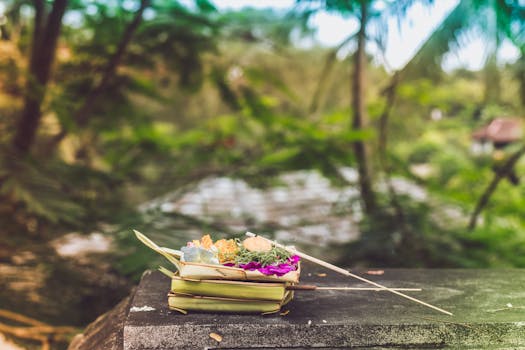 There is no denying that Nusa Dua is one of the most popular places to visit in the paradise that is known as Bali. It has so much to offer, from a beautiful bay for snorkelling and swimming, to rare art and picturesque landscapes. The only trouble you are going to have is deciding what to do during the duration of your stay because there are so many different things to select from. With that being said, read on to discover some of the best things to do in Nusa Dua.
Take a trip to Puja Mandala – If you want to understand the culture of the area, this is definitely one place that you should visit. Puja Mandala is a unique religious and cultural complex, which consists of various places of worship for the dominant religions in Indonesia, of which there are five. It includes an Islamic mosque, Protestant Church, Catholic Church, Hindu template, and Buddhist temple. It is a truly unique place, where all religions come together in harmony.
Experience the rare art at Museum Pasifika – If you are a fan of art, this definitely needs to be at the top of your places to visit. This museum is home to a range of artistic items, cultural items, and historical artefacts from more than 200 artists across 25 countries. Despite this, it is dominated by Balinese and cultural life themes, so you get a real feel for the inspirations across Bali.
Stay in one of the luxury villas – When you go on holiday, it is not only about the places that you visit and the activities you do, it is also about where you rest your head at night. After all, your accommodation is going to have a massive impact on the enjoyment you get from your holiday, and this is why you need to choose with care. Luckily, there are lots of luxury villas in Nusa Dua, which will provide the perfect base for your stay, giving you that extra bit of opulence and extravagance that you deserve while on holiday.
Pandawa Beach – Last but not least, we have Pandawa Beach. After all, it would not be right to mention Bali without talking about one of the amazing beaches, would it? This is a kilometre-long coast, which is tucked behind dramatic limestone cliffs, providing one of the most beautiful settings. The cliffs, which face the ocean, feature large statues and deeply carved arches. Each statue is a depiction of a hero from the Mahabharata epic.
As you can see, Nusa Dua is a place that has so much to offer, and the attractions and suggestions that have been provided above are just some of the best things you will find in the area. No matter how you decide to spend your time there, though, you are guaranteed to have an amazing holiday to remember for all of the right reasons.