Do you life gifts? Most people do; special occasions are always made complete when there's a wrapped up parcel waiting for someone to rip open, and it's always a little sad to think no one got you anything! But all in all, when someone receives a gift they don't like, even whilst being grateful on the surface, they're not going to be too happy about it…
So now's the time to make sure you never put friends and family into a situation like that again; it's awkward for everyone involved! No one wants to watch something like that happen on a birthday, and you never want your efforts to go appreciated.
Whether you didn't know what to buy for father's day, or you're just looking to get your mother something nice because she deserves it, this is the post to help you out! Everyone likes to receive a gift, no matter if they say they're not fussed about it, and with suggestions like those below, you're going to completely knock the act of gift giving out of the park. So read on for a little inspiration!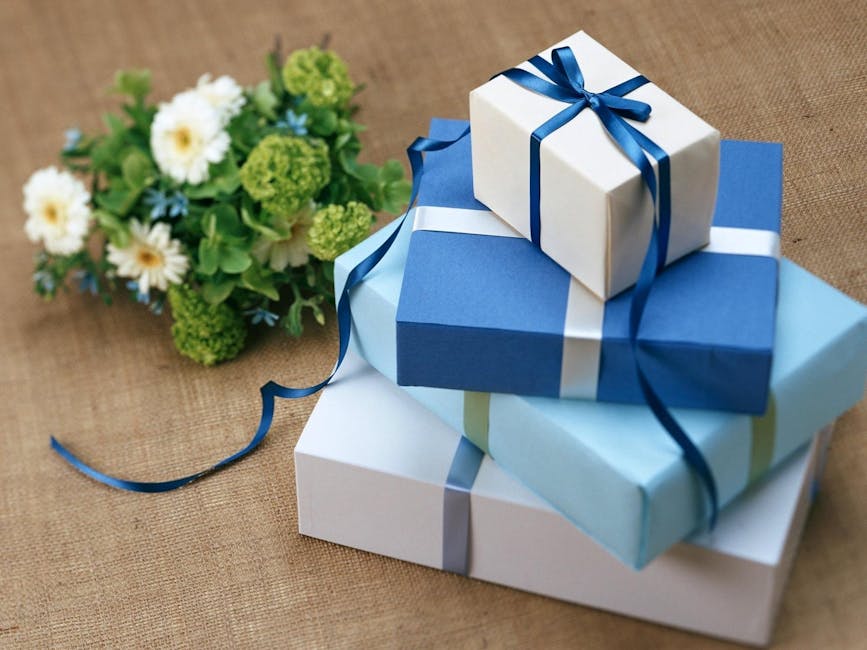 Search Some Dedicated Sites
This is a good option for those of us who have little time on our hands. The internet is a very helpful place, and there's a lot of websites out there that have prepared for situations like these. Whether you're just not sure what to get someone, or you're running out of time to buy something and need a good gift stat, this is usually the best choice! It doesn't have to be impersonal either, seeing as offers like Cuckoolands collection of present ideas exist out there.
The reason these sites are so good and popular is because of the range of presents they have, which are always going to strike someone's fancy and make them think, 'Yeah, my sister would love that!' And then the delivery is handled for you, and you even get the option to have the company gift wrap the item all for you, with a pretty bow on top so you can present it straight to the recipient.
Buy an Experience
If you've got an idea for getting someone a gift, one of the best is always going to be an experience day out or a weekend away in another city or country. It's one of the best surprises to present someone with, seeing as they actually get to participate in an activity they'd find thrilling or relaxing, and the present isn't all over and done with as soon as they've unwrapped it!
And there's all kinds of experiences out there for you to choose from. Ask them beforehand what they would do if they had a free weekend on hand, and then go out looking for a package deal that suits their taste they told you about. Whether it's a beer tasting day out at a local brewery, or a wine tasting weekend in the South France, it's out there for you to invest in for the person you love! You can see there's so much variance to get through, so do some digging for a bit to make sure you can get past the droves of most popular experiences to be as specific as possible with your gift.
Buy Something Funny
Humour is something people always appreciate, especially if their life has been lacking it a bit recently, so if you've got the need to get someone you like or love a present, make sure it's got a bit of comedy in it. And don't worry, there's plenty of dedicated presents to put a smile on someone's face as they chuckle away!
Most of these gifts can be gag presents, but there's always some kind of functionality to them, such as a toilet mug or very large wine glass, or a magnet set that's just animal butts. And they come in different sets, so if your partner prefers cats or dogs, you can get them the corresponding gift. It'll be an even nicer surprise when it's funny, so don't count that out just because it's a more serious occasion, and you'll never be able to disappoint when you hear the sound of your partner's joyous laugh!
Buy Something They Could Put to Use
Having a functional gift to give to someone could be the best idea you've had in a while, as there's nothing like being able to solve a massive problem for someone else in one fell swoop. Imagine it: you're there with a wrapped box behind your back, you present it to them, they wondering what it's all about and rip the paper off, and finally there's a desk sorter right there for them to use at work to keep their station all clear. Or maybe they unwrapped a set of wireless headphones, because they broke their Apple store pair again on their commute last week… Watch them start glowing with happiness because you've just made life a little more enjoyable for them!
So keep an eye out for what someone is missing in their day to day life, and try to find something to fit the gap. If they're a messy person, something to help them keep their hair clips in the right place or their backpack organised would be very much appreciated. If they're someone who likes to do a bit of DIY, you can buy them a step ladder of their own or a new toolkit, to make sure they can always fix the toilet or change a lightbulb themself. Put your money to good use whilst treating someone else!
If you're someone who needs to grab a gift, whether it's an anniversary, a birthday, or just because you want to treat someone special, make sure you've got the best gift ideas on your side to make your time and effort worth it. Impress with your gift!