A lot of being confident in our own skin involves being confident in general, accepting that we're not perfect and making the most of our best features. However in reality, this is so much easier said than done, it's natural to be able to spot our own flaws even if they're not noticeable to others. One of the ways we can get around our insecurities is by tweaking our appearance to enhance our beauty. While this can often be done with makeup, on holiday or just during the summer when it's warm that's not always the best choice. Instead, here are some of the ways you can give your appearance a boost and help you feel happier in your own skin.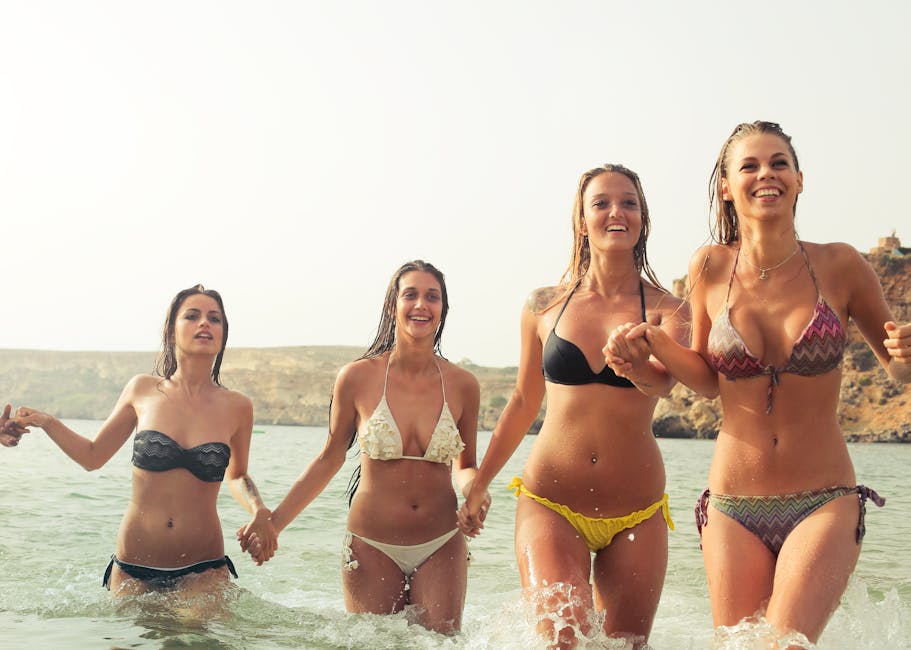 Fake tan
There's nothing quite like a golden glow to give you confidence. Having a tan can make you appear slimmer, it helps to hide any imperfections that you might have hang ups about and can even make your outfits look better. A white dress with a tan? Amazing! We all know the dangers of sunbeds and baking ourselves in the sun, so to save your skin go down the false tanning route instead. There are loads of great self tans on the market or you could have a spray tan. Either way, this is a surefire way to give you more confidence when you have a little more skin on show.
Brighten your smile
Gorgeous teeth will never go out of style, and are the perfect way to accentuate your beauty. You could go with a teeth whitening treatment at the dentist, or if your teeth are slightly crooked, have more serious discolouration or chips then veneers could be the way to go. Veneers can give you a perfect smile, according to this veneers case study, it has transformed celeb Olena Khamula's life as she no longer has to hide her teeth. A tan will make your teeth look even whiter, but of course a beautiful smile is timeless and will be your perfect accessory regardless of the season.
Have a lash and brow treatment
In the summer you don't want to be applying lots of products to your face since it being warm will simply make them melt off and look awful. However there are ways around this, especially when it comes to your lashes and brows. Lash treatments like LVL lift, curl and tint the lashes making them look longer and darker without the need for mascara. Brow tinting and shaping such as that offered by HD brows can give you the perfect brow with no need to apply powder or brow pencil each day. These are ideal when you're on holiday as you still look your best with little maintenance involved.
Get waxed
Finally, if you prefer to be smooth and hair free then having a wax treatment before jetting off can take another element out of your grooming routine. Knowing you have smooth skin can give you confidence whether you're in beachwear or just dresses, skirts and shorts. Results last around six weeks so it's far more effective than shaving. If dark body hair is an ongoing insecurity then there are long lasting and permanent methods to consider too, enquire at your local salon.