While the bathroom is one of the most expensive rooms to renovate, it's also the most important one. Nothing is worse than an outdated bathroom, and you shouldn't have to put up with nasty-looking sinks and ageing showers when you just want to feel clean and pampered.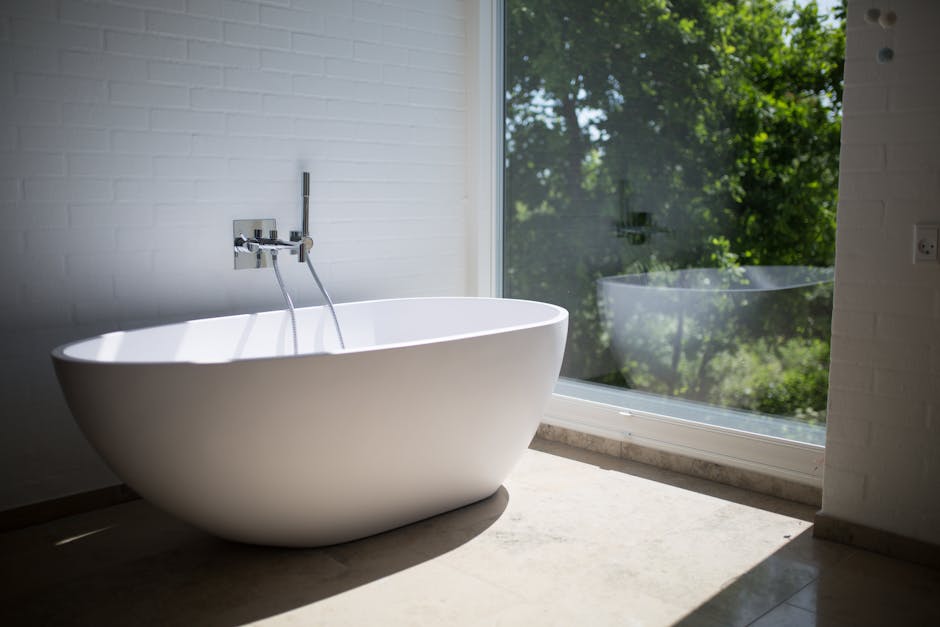 If it's about time you showed your bathroom some care, you're going to love these interior design trends for your bathroom. It will take your morning routine and your evening baths to a whole other level – and it will definitely be worth it.
#1 Sunken baths
First of all, it's important to note that you can upgrade your bathtub without having to replace the whole thing if your budget isn't quite there yet. Have a look at this article if you want to give it a new look without spending a fortune on it, and save the big expenses for another time.
When you're looking for something beautiful and extravagant for your new bathroom, however, you should absolutely consider investing in a sunken bathtub. It's more trendy than those lion feet tubs and will make your bathroom look way more modern as well.
Consider placing it in the centre of the room if you're able to, and let it be the centrepiece of your bathroom. Get in touch with Sydney Emergency Plumbing if you'd like some advice or help with that tub, by the way, and especially if you want to place it in the middle of the room.
#2 Splashes of blue
Finally, colour is making its way into our bathrooms, and nothing is more trendy these days than shades of aqua blue. You can always add little touches of blue if you want to give it some colour without going all out, though, and try to keep the rest of your bathroom in the same aquatic style.
If you're bored with white, in general, but want to keep a cleaner look, you should consider implementing hints of cream, grey, brown, and other earth colours. It will give your bathroom a much warmer look while still keeping it traditional.
#3 Smart bathrooms
While we love interior design trends, of course, technology is also starting to enter our bathrooms. It's kind of a part of its design as you'll be able to integrate this in every part of the bathroom; let the bathtub tap itself, for example, and get access to music and apps while you're soaking up in the tub.
Some of these upgrades are quite expensive while others are, luckily, much more affordable. Start by showing your bathroom the kind of love you're able to afford right now and work your way up to that luxurious smart tub with time.