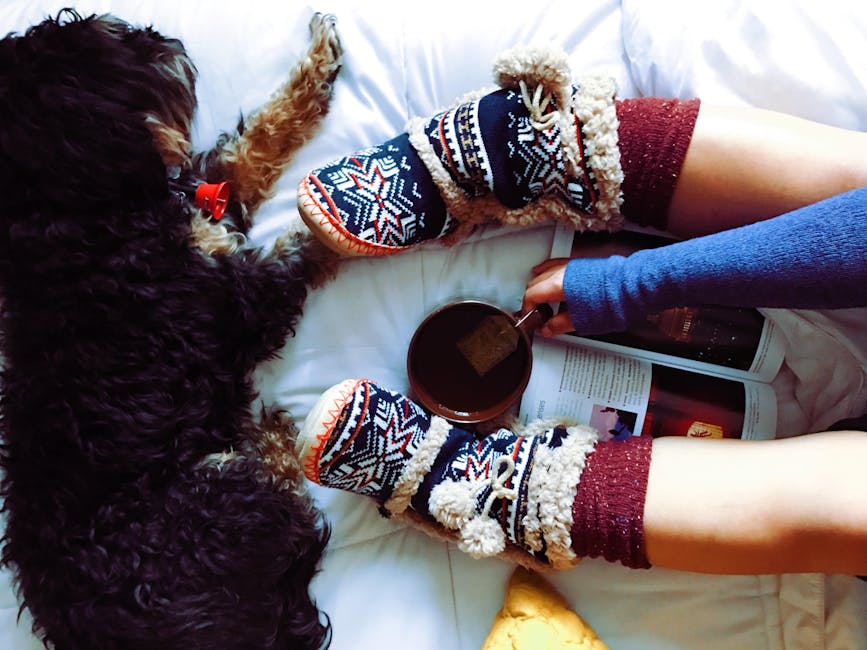 Hygge, the Danish concept of 'cosiness' and 'appreciating the moment' has become incredibly popular in recent times, and for good reason. Relaxation is so important, far too often we see it as being lazy or just as a bit of a luxury- but to live a healthy and balanced life it's absolutely essential. Practicing hygge at home allowing ourselves time to unwind and helps to restore the balance. We all lead lives that are busy and even chaotic at times, and going at full speed all day every day can easily lead to burnout. Start taking care of your mental health by giving yourself a break, making your surroundings as cosy and comforting as possible makes it even easier to do so. Here are a few of the ways you can embrace hygge at home and make it as cosy as possible.
Think about the temperature
The summer heat wave is almost a distant memory at this point. The days are becoming shorter, the leaves are beginning to turn orange on the trees and the temperature is dropping. So getting the home warm is the first step to feeling cosy. From a renovation point of view, it's worth ensuring you have insulation in your loft and also in any cavity walls. Double glazing offers extra protection too- from intruders as well as from the elements. If you own your home, these are things that will keep it cosy and will keep your energy bills lower too.
It's all about the soft furnishings
You might have the most beautiful decor with perfectly complimenting colours, and stunning furniture that you saved hard for and carefully picked out. But without the right soft furnishings, it simply won't look complete and it won't feel cosy either. Large area rugs feel comfortable underfoot. Add soft throws to chairs and sofas along with plush cushions. Dress windows with sumptuous curtains which will not only look nice but keep drafts out too. These kinds of touches are so important.
Get the lighting right
The lighting is surprisingly important, and when you want to set the ambiance it's crucial to get right. As well as your main overhead lights, you need secondary lighting such as lamps and sconces. One worthy investment is smart lighting, these bulbs can be dimmed and you can even change the warmth all through an app on your phone or using your voice controlled smart speaker. You can create presets such as 'watching tv' 'reading' 'eating' and more with the brightness and colour tone to make things easier.
Add gorgeous scents
Finally, a home that smells beautiful really helps to set the ambiance and make it extra cosy. Plug in air fresheners, automatic air fresheners (which spray at regular times), reed diffusers and candles are all options. With the colder weather on the way, go with scents like warming vanilla, cinnamon, spices and seasonal fruits. The perfect way to finish off your hygge home.
How have you made your home as cosy as possible for the colder seasons ahead?