You've just been told that you've had an offer on your property and now you've said yes, it's time to seriously think about getting you and all your furniture out of the house and into your new one. It can be incredibly exciting but an equally daunting task. So here are some tips to make the move a little easier.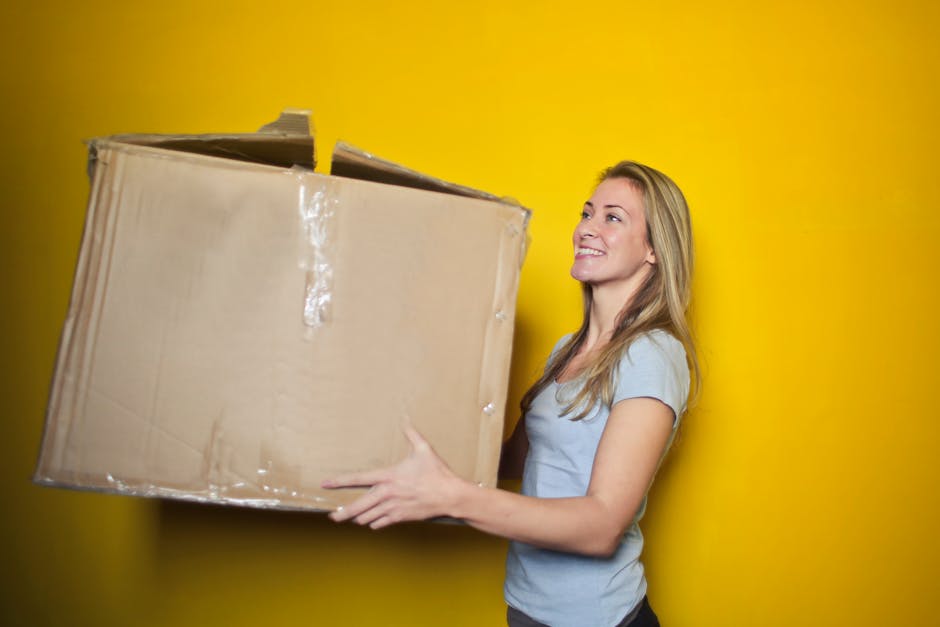 Have A Clear-Out
It's pretty pointless packing everything up and not going through everything first to see if there's anything you can chuck out. You'll be spending more money on moving costs if you just took everything. Get a load of black bin bags and go room by room, throwing out anything that can go straight into the bin. Put any clothes, toys, books and home decor that you don't want into a separate bin or box to give to charity and make sure that you recycle as much of the waste as possible.
Start Packing Now
Don't put this off until the week of moving because that will only cause a lot of worry and stress, plus you'll have wanted to arrange your removal company in advance. Start packing from when the completion process is drawing to a close. Separate your boxes for each room by writing on the box with the room it'll be going in. This makes it easier when it's all been dropped off at the new property. You can buy boxes online but don't be afraid to go down to your local supermarket or shop and ask if you can take away any boxes that they might have from deliveries.
Pack Everything Safely
You can have the best removal service in the world but accidents happen, and when fragile homeware is being transported, it can get damaged if it's not packaged well. For any bulky items, you'll want to take them apart and individually wrap each one in bubble wrap and newspaper. The same goes for crockery and other glassware that could get knocked and broken en route to the new place. It's very easy to just slack on packing, but when something has cost a lot of money, you don't want to risk it.
Hire A Reputable Removal Company
Yes, a cheaper option might be better, but that can often mean that the service isn't as good. When it comes to your valuables, you want to go with removals companies that are reputable and have a lot of positive reviews. Also think about location because some removal companies may charge more for distance, as well as having more than one removal man if you have a lot of stuff to transfer.
Change Of Address
Make a list of all the main utility providers and companies that often send you post, and get in touch with each one regarding your change of address. You can also get any mail forwarded onto your next property which would be advised just in case you forget one that's important. Do all of this as soon as you have the go ahead that you are moving and when you have your new address.