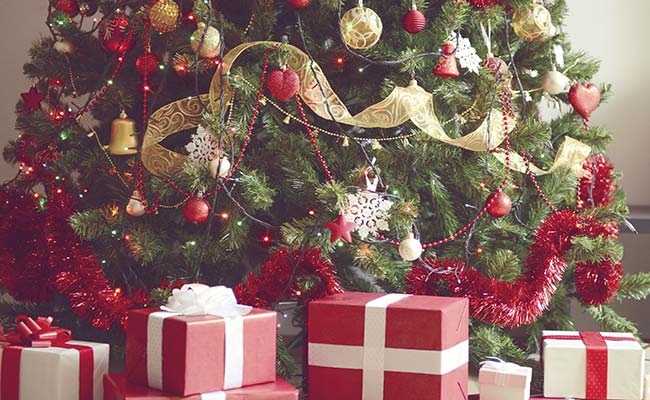 Buying Christmas presents can be something which is a lot of fun but also very stressful at the same time. There are so many different options available out there, making it increasingly difficult when it comes to deciding what to actually buy. One type of present which seems to be popular amongst women, no matter their style, age, or taste, is jewellery. All women love jewellery and there is simply never too much pieces of jewellery one can have.

However, there is still the issue of what type of jewellery on should buy their friend, relative or partner. There are so many different styles, sizes, prices and colours of jewellery available in jewellery stores all over the UK and off of the Internet. The safest bet is to buy gift cards online, and then the person can purchase their own jewellery. However, if you do not want to do this, you need to get up to date with the latest trends and then pick something which coincides with the personality of the person in question. This blog post aims to give individuals a helping hand by revealing what the top jewellery trends are at present in order to give inspiration for great Christmas gifts for women this year.

One style which has recently come back in trend is jewellery sporting crosses. An individual can opt for rings, earrings or bracelets adorning crosses, however the most popular option seems to be a necklace with an elaborate cross pendant. It is a trend which has been spotted on popular celebrities. Celebrities who have already been spotted wearing this trend include 90210 actress and fashion blogger Shenae Grimes, popular pop star Rihanna and everyone's favourite Harry Potter actress Emma Watson.

The next trend which will certainly make a fantastic present is a statement ring. Statement rings provide an excellent way to add some glamour and style to any outfit. There are lots of different types of bold and elaborate rings available. This is great because it means that there is something to suit all styles and tastes. If one is looking for something which is super stylish then they should consider an owl ring. Owls have been extremely popular over the past few months with regards to jewellery and that is something which is only set to increase over the autumn and winter period.

A final trend worth considering this Christmas is a thick and chunky bangle. Over the summer wrist jewellery took the back seat, however as winter appears it is a trend which is set to show its face again. Like the statement ring trend this is something which provides licence for creativity as one can buy something which is suited to the person they are buying for due to the fact that there are lots of different styles available.

The three trends mentioned in this article are assured to be popular towards the end of the year and so they provide some of the best gift ideas for women for Christmas 2018.